From ferry rides to wildlife, from checking out local delicacies to exploring historical forts and religious places, Mumbai has everything, for everyone. Be it a family vacation or a quick weekend escapade, Mumbai offers aplenty things to do, for a perfect holiday experience. Glide through the list of things to do in Mumbai, so that you don't miss out anything on your trip.
View Related Trell Trials: View Now
1. Visit Haji Ali Dargah, Lala Lajpat Rai Marg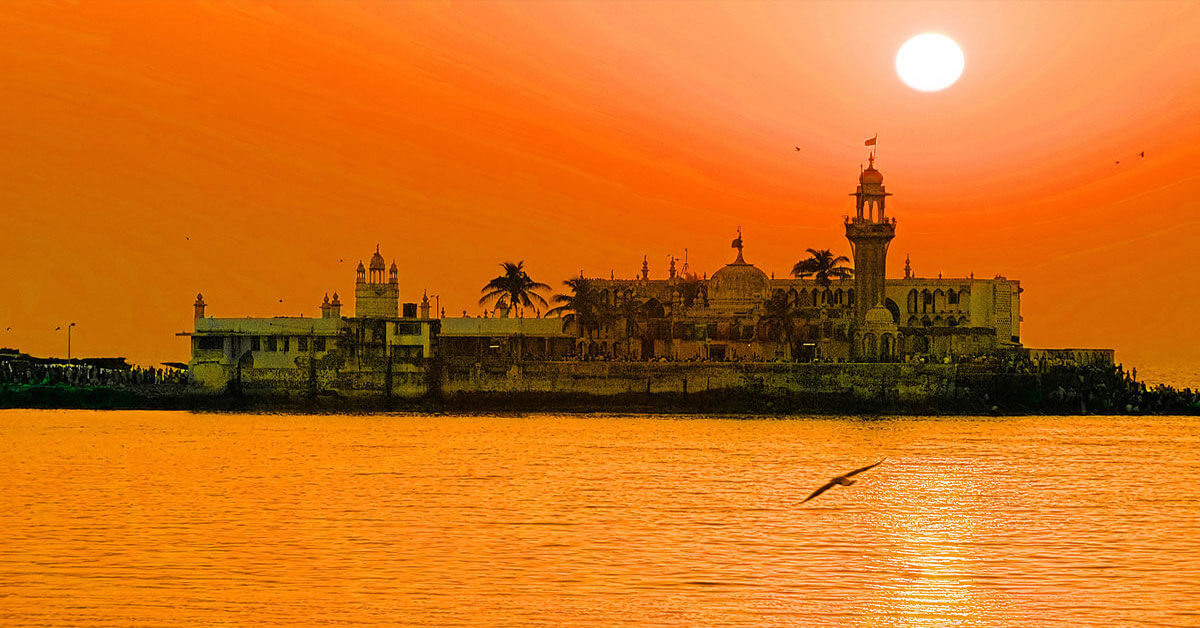 With the backdrop of azure Arabian sea, Haji Ali Dargah is one of the most prominent religious landmarks in Mumbai. Designed impeccably, in Indo-Islamic style of architecture, this Dargah has a beautiful marble courtyard, where the main shrine is placed. Built by Sayyed Peer Haji Ali Shah Bukhari in 1431, this dargah is a spiritual hub where millions of people visit every day to make wishes, seek blessings and listen to melodious Qawalis, which is among the most interesting things to do in Mumbai.
Opening hours: 6 am to 10 pm
2. Explore Elephanta Caves, Gharapuri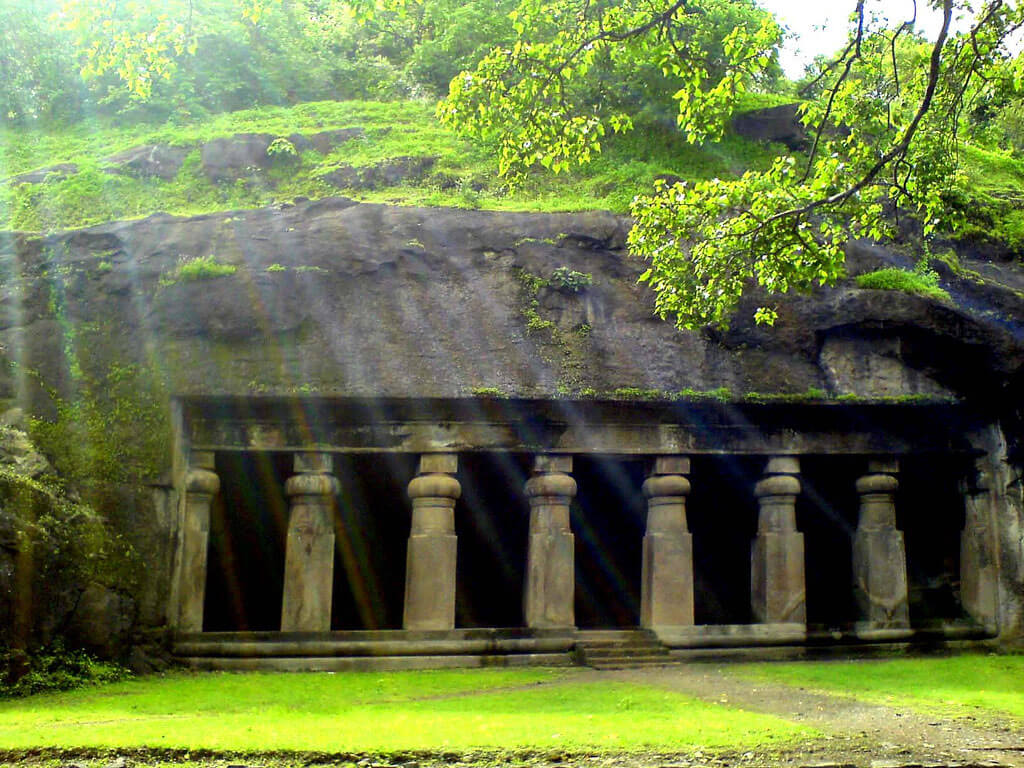 Located off the coast of Arabian Sea, in an island, Elephanta Caves is an architectural wonder, sprawling over 60,000 sq feet. Accredited as a World Heritage Site by UNESCO, this place has amazing rock cut caves, depicting cult of Lord Shiva and can only be accessed in ferries from Gateway of India. Maheshmurti- three headed Shiva, Nataraja and Ardhanarishvara are the popular sculptures of Elephanta caves. Admiring all these artwork, strolling in the island and trekking up to Cannon Hill are some best adventure activities in Mumbai.
Opening hours: 9 am to 5 pm . The place is closed on Mondays. The first ferry starts at 9 am and the last one starts at 2 pm .
Charges: INR 10 for Indians and INR 250 for foreigners
View Related Trell Trials: Click Here
3. Visit Vasai Fort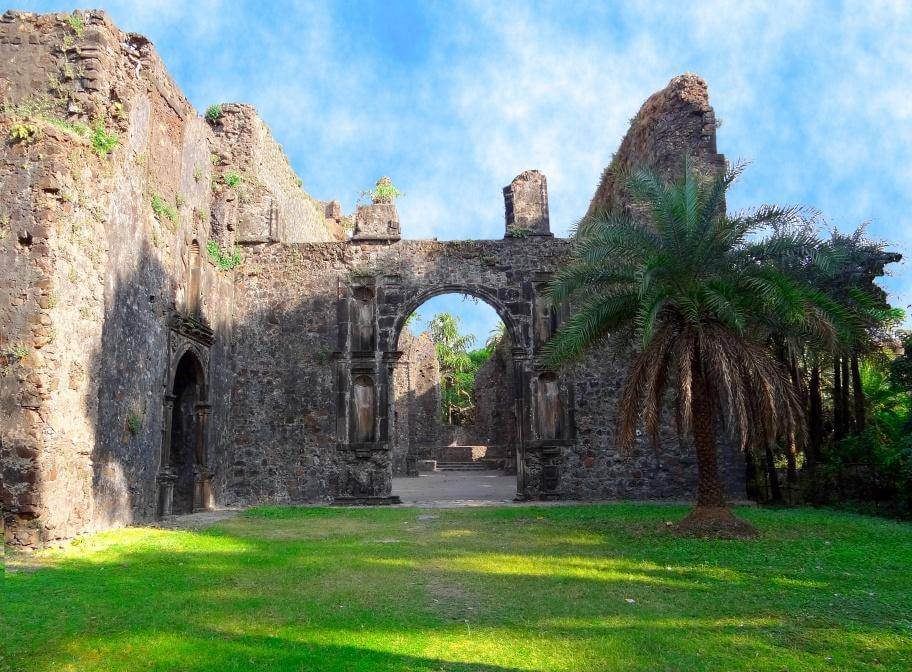 One of the most fun things to do in Mumbai is to visit Vasai Fort or Bassein Fort. Once used to build ships, this fort was owned by the Portugese Army, but later overtaken by the Marathas. Surrounded by sea on all three sides, the fort is almost in its ruins, except three chapels and rock pillars. Hiking up to the terrace of the fort and admiring the surrounding beauty is a favourite activity of the tourists, visiting here.
Opening hours: 4 am to 11 pm
Charges: Entry free.
4. Evening Walk at Marine Drive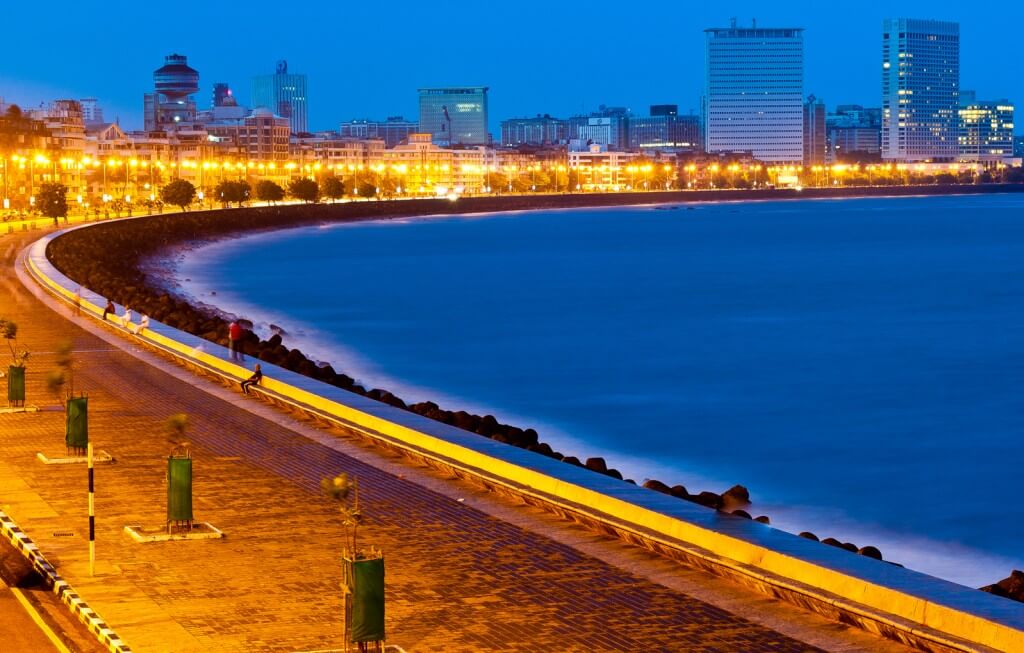 If you're confused about what to do in Mumbai, do take a leisure stroll by the Arabian Sea, on Marine Drive. The azure sea with ferries sailing in, photogenic sunset and refreshing breeze hypnotize the mind completely. You can sit and enjoy some special time with your beloved, stroll hand in hand, enjoy street food or capture the most beautiful sunset vista.
View Related Trell Trials: View Now
5. Sunset at Bandstand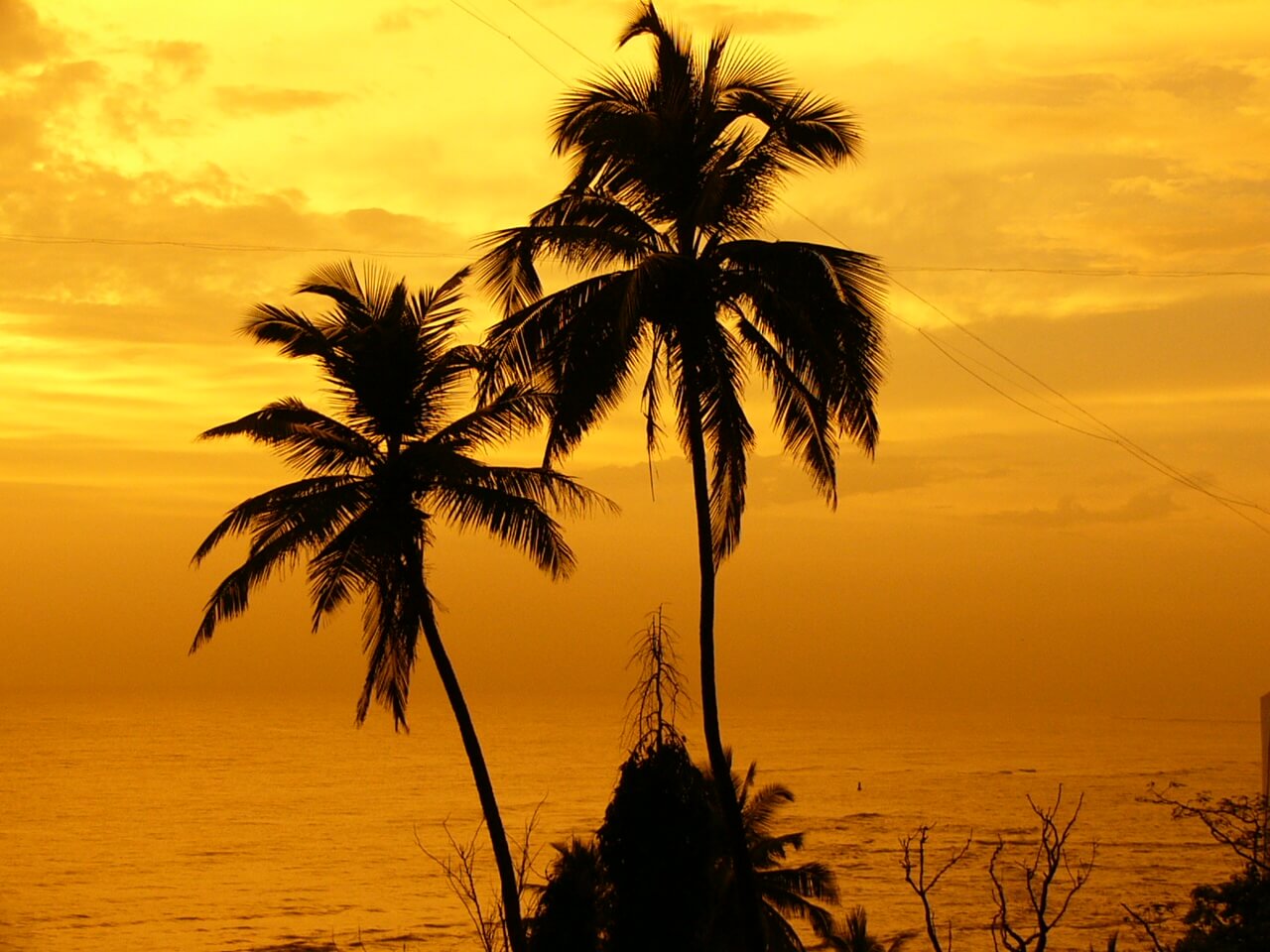 Bandstand in Bandra is a long rocky walkaway by the sea. Known as one of the famous hangout spots and jogger's park, Bandstand has gained its popularity as a romantic hotspot nowadays. If you are vacationing in Mumbai with your beloved, visiting Bandstand, sitting by the rocky outcrops, strolling hand in hand, relishing fresh corn and beholding the photogenic sunset are some romantic things to do in Mumbai for couples.
6. Ferry Ride off the Gateway of India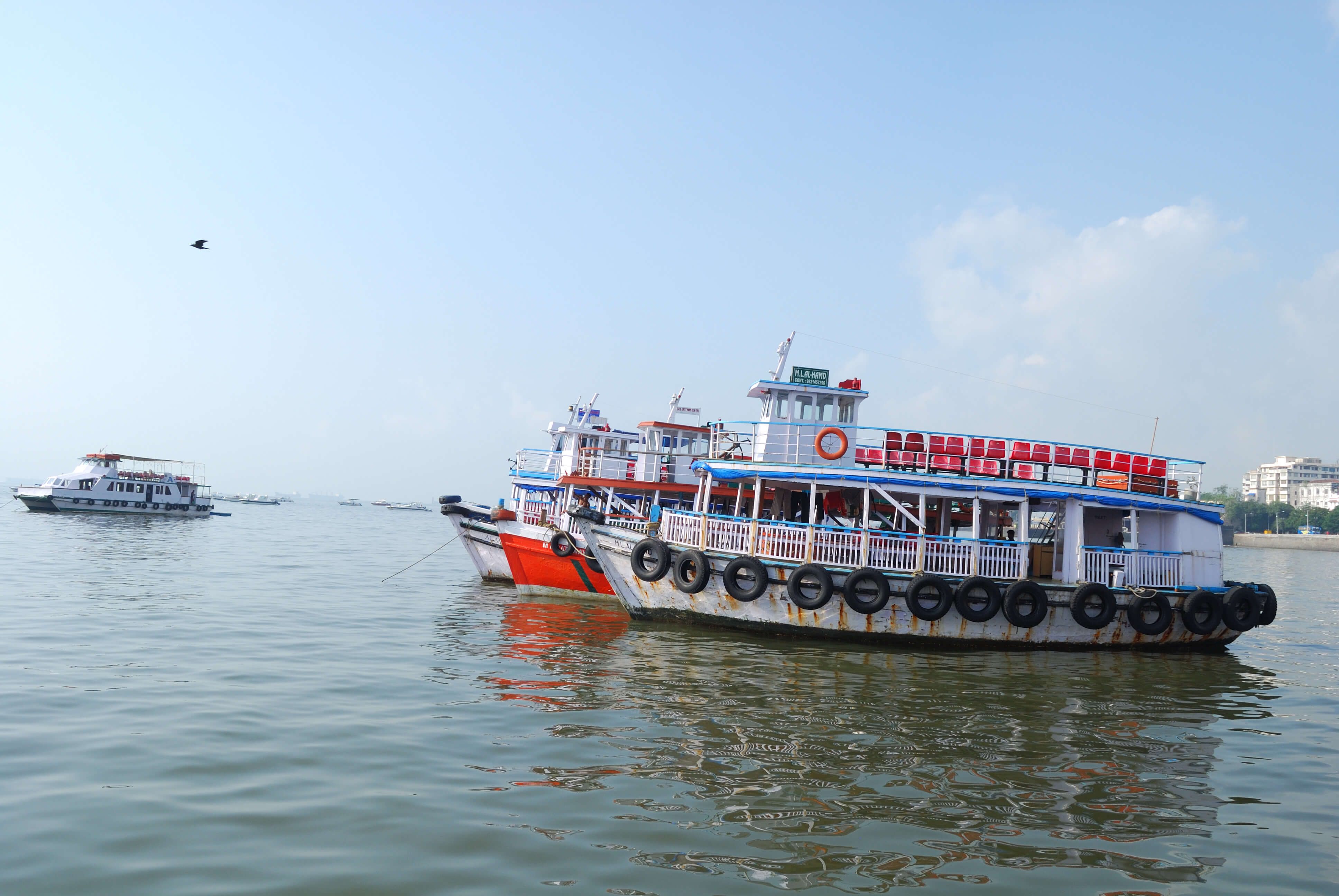 Some of the best activities to do in Mumbai include ferrying on the Arabian Sea. The breath-taking backdrop of the sea and cool sea breeze pulls plenty of tourists to take ferry ride off the Gateway of India and sail through. Not only sailing up to Elephanta Caves, but many people hire ferries to enjoy the voyage and behold the most fascinating sunset views, off the coast.
Opening hours: Ferry rides starts from 9 Am.
Charges: INR 55-120, depending on duration of the ride.
View Related Trell Trials: Click Here
7. Street Food at Juhu Chowpatty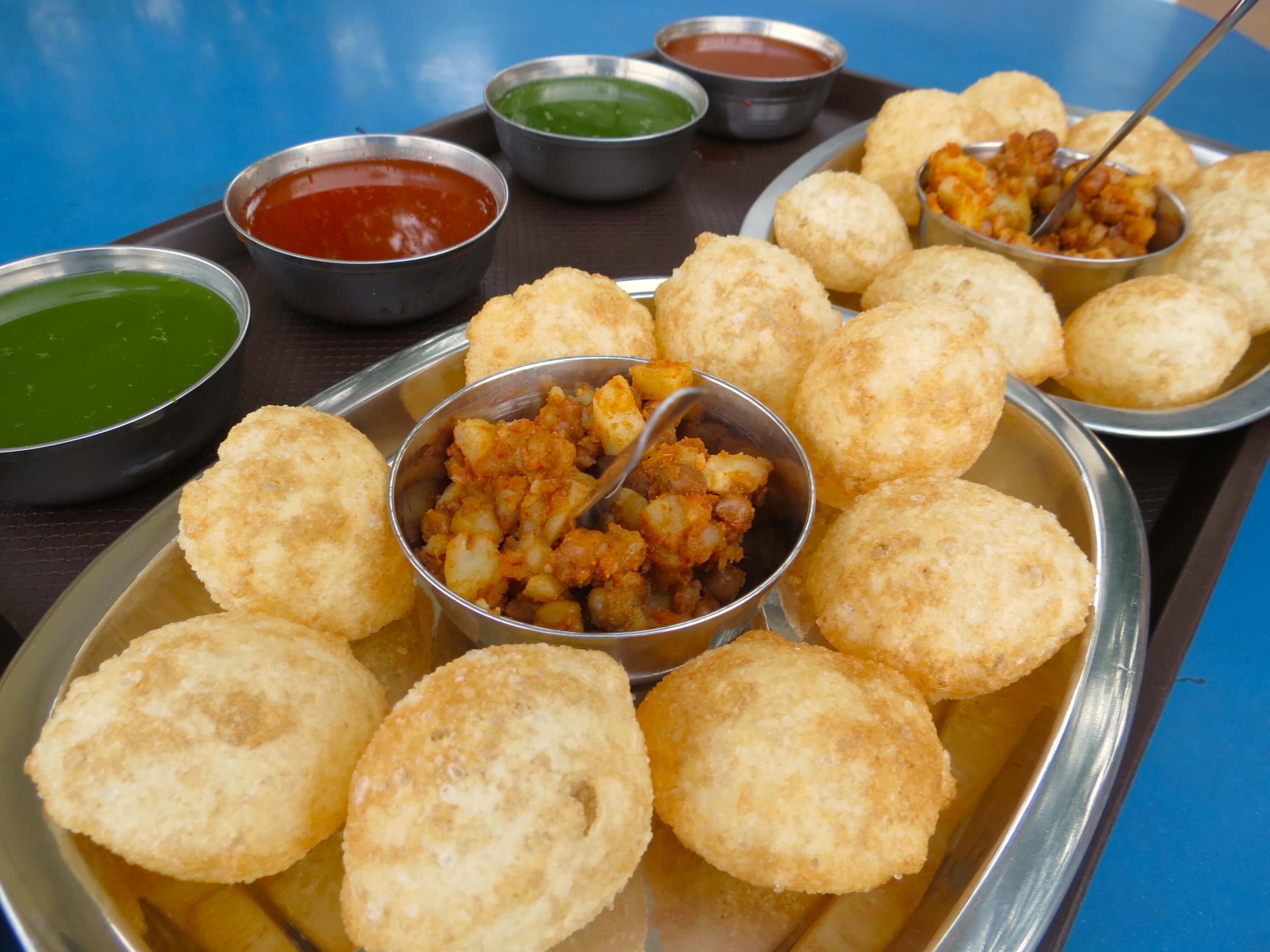 To witness the culinary richness of the city, Juhu Chowpatty is a must visit. This part of Juhu Beach is a buzzing food arcade, comprising of numerous small food stalls and street karts. This is probably the best place to eat street food in Mumbai. Trying out local delicacies like bhel puri, sev puri, paani puri, vada pao, batata vada, misal pao and ragda patty is one of the exciting things to do in Mumbai, to satiate the taste buds. There are some Italian and continental restaurants located by the Juhu Beach like Little Italy and Mangi Ferra. Do not miss to try their seafood platters.
Along with the food trail, one can also enjoy horse ride, camel ride, jogging and cycling on the Juhu beach. Even one can indulge in beachside yoga sessions, conducted by various groups.
8. Check out Parsi Cafes
When in Rome do as the Romans do. When in Mumbai, taste the authentic delicacies at various Irani and Parsi cafes and restaurants. Britannia and Co, Café Military and Dadar Parsi Youth Assembly's Snack Centre are among the most famous Parsi eat out places in Mumbai. Tempting dishes like saas ni macchi, patrani machhi, dhanshak and beri pulao will surely pamper your taste buds, to a large extent. Tasting authentic Parsi dishes is one of the must tries for the food connoisseurs, in Mumbai.
View Related Trell Trials: View Now
9. Shopping at Chor Bazaar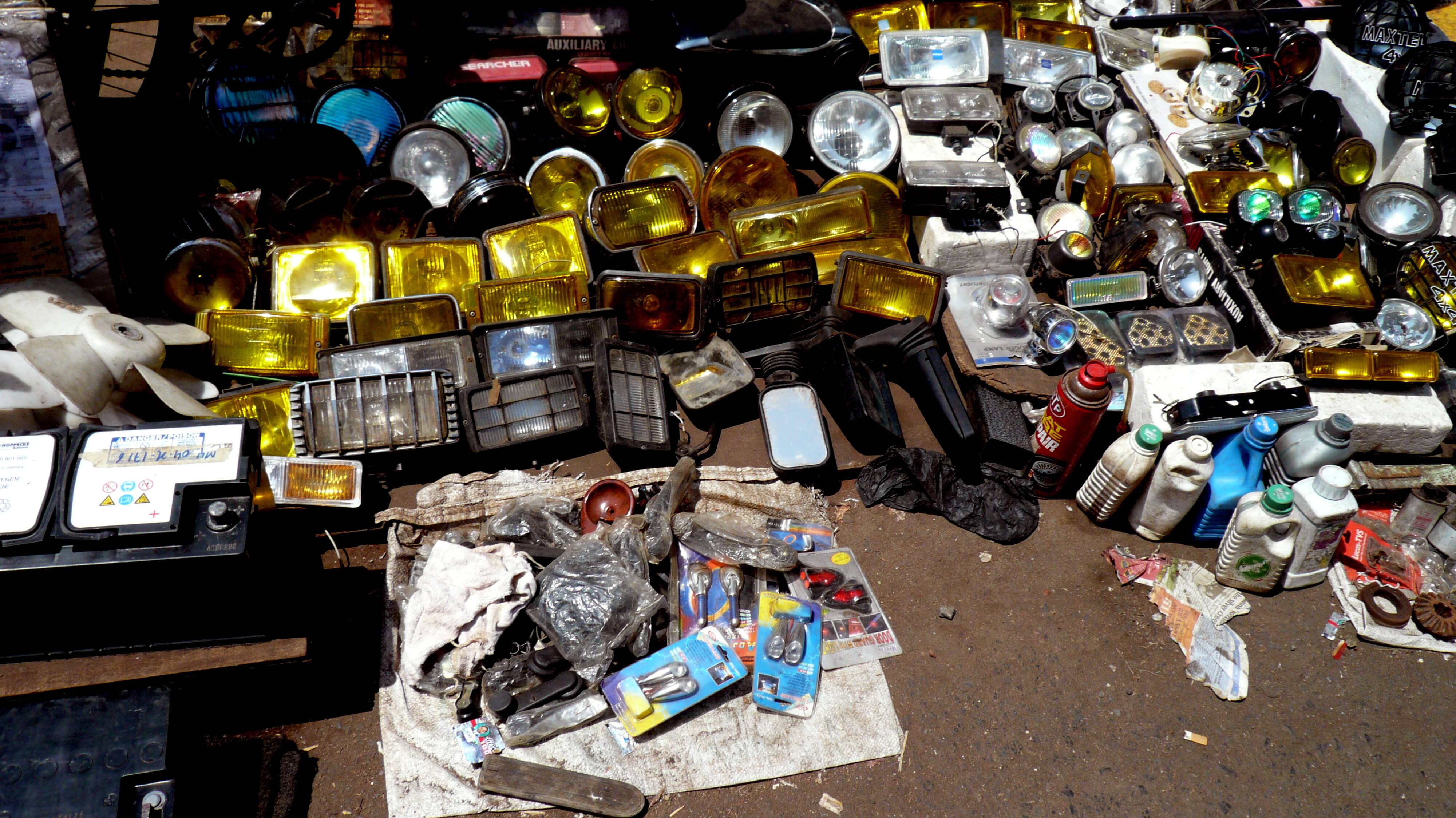 Good news shopaholics! Indulge in crazy shopping at chor bazaar, one of the most buzzing Mumbai markets. Pick up handicrafts, trinkets, home decors, souvenirs and curio items like brass statues, bronze sculptures and vinatge kettles, Bollywood posters, antique lamps, clocks, cameras and gramophone records. Chor Bazaar stands out in terms of shops and collections from other markets of Mumbai and spending some hours there and grabbing best of the knick knacks, is surely one of the fun things to do in Mumbai.
Opening hours: All days of the week except Friday, from 11 am to 7: 30 pm
10. Catch a Live Play in Prithvi Theatre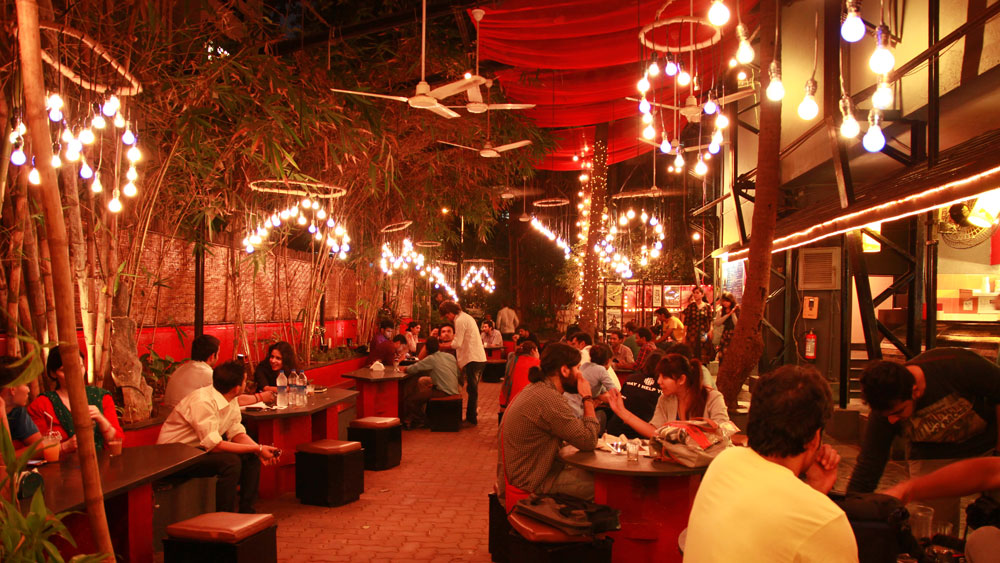 Watching a live play at the prestigious Prithvi Theatre is an experience by itself. Built by Shashi Kapoor and Jennifer Kapoor, in the fond memory of Prithvi Raj Kapoor, this one of the buzzing theatres in Mumbai, known for hosting modern plays regularly. Watching popular plays, exploring Prithvi bookshop and gallery or witnessing theatre workshops over evening tea at Prithvi café are some of the enthralling things to do in Mumbai for budding actors, theatre enthusiasts or movie freaks.
Opening hours: 1:00 pm to 9:00 pm
View Related Trell Trials: View Now
11. Wildlife at Sanjay Gandhi National Park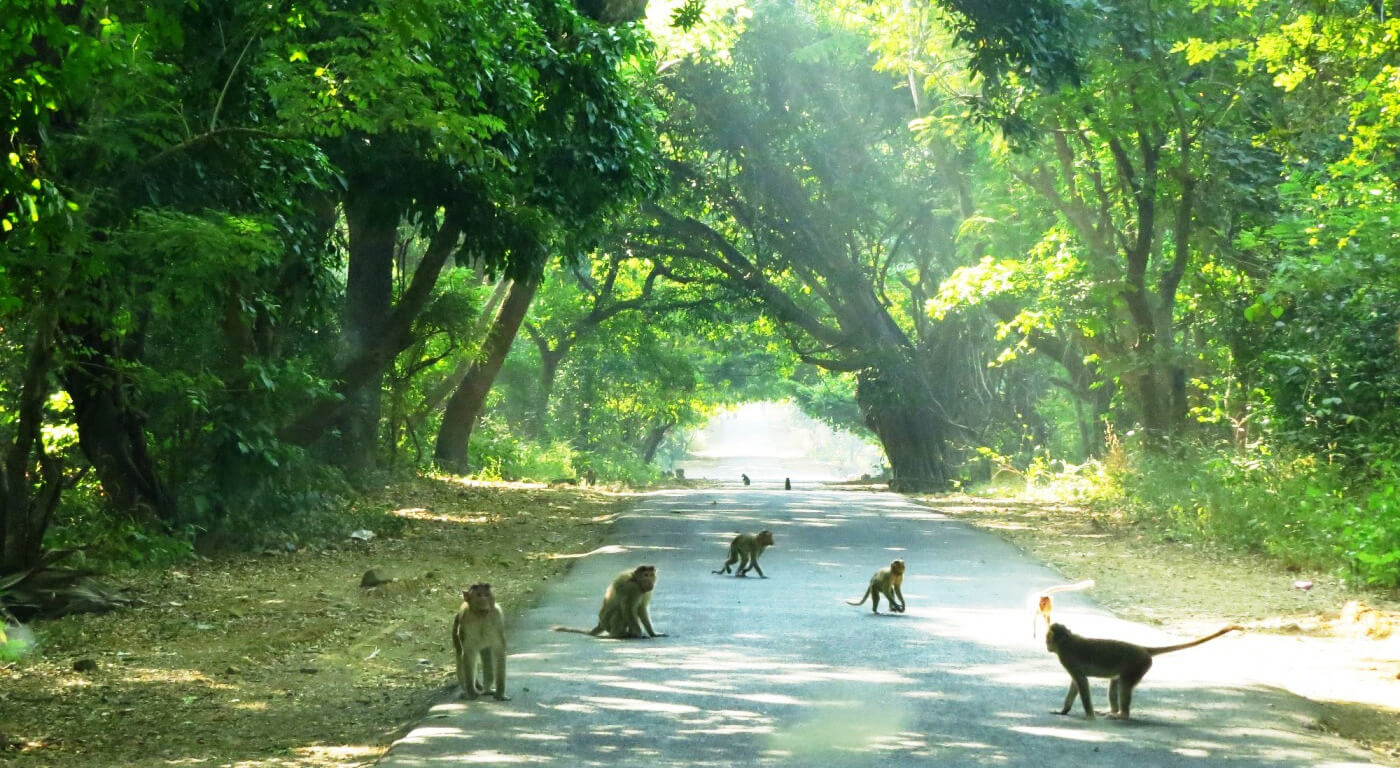 Sanjay Gandhi National Park is a small piece of paradise for nature lovers and wildlife enthusiasts. Formerly known as Borivali National Park, this bioreserve is the home to various common as well as endangered fauna. Spotted deer, leopards, sambar, palm civet, porcupine, mouse deer, four horned antelope and Indian flying fox are few names from the list. Moreover, plenty of bird species like Sea Eagle, Paradise flycatcher, sunbirds and flowerpecker and brown headed barbet are spotted here. Exploring the expansive 104 sq km area and indulging in lion and tiger safari, mini train ride, boating and trekking up to Gandhi tekdi and Kanheri caves is surely one of the fascinating things to do in Mumbai.
Opening hours: 7:30 am to 6:30 pm . The national park remains closed on Mondays.
Charges: INR 48/person. There are separate charges for mini train ride, boat ride and safari.
12. Visit Essel World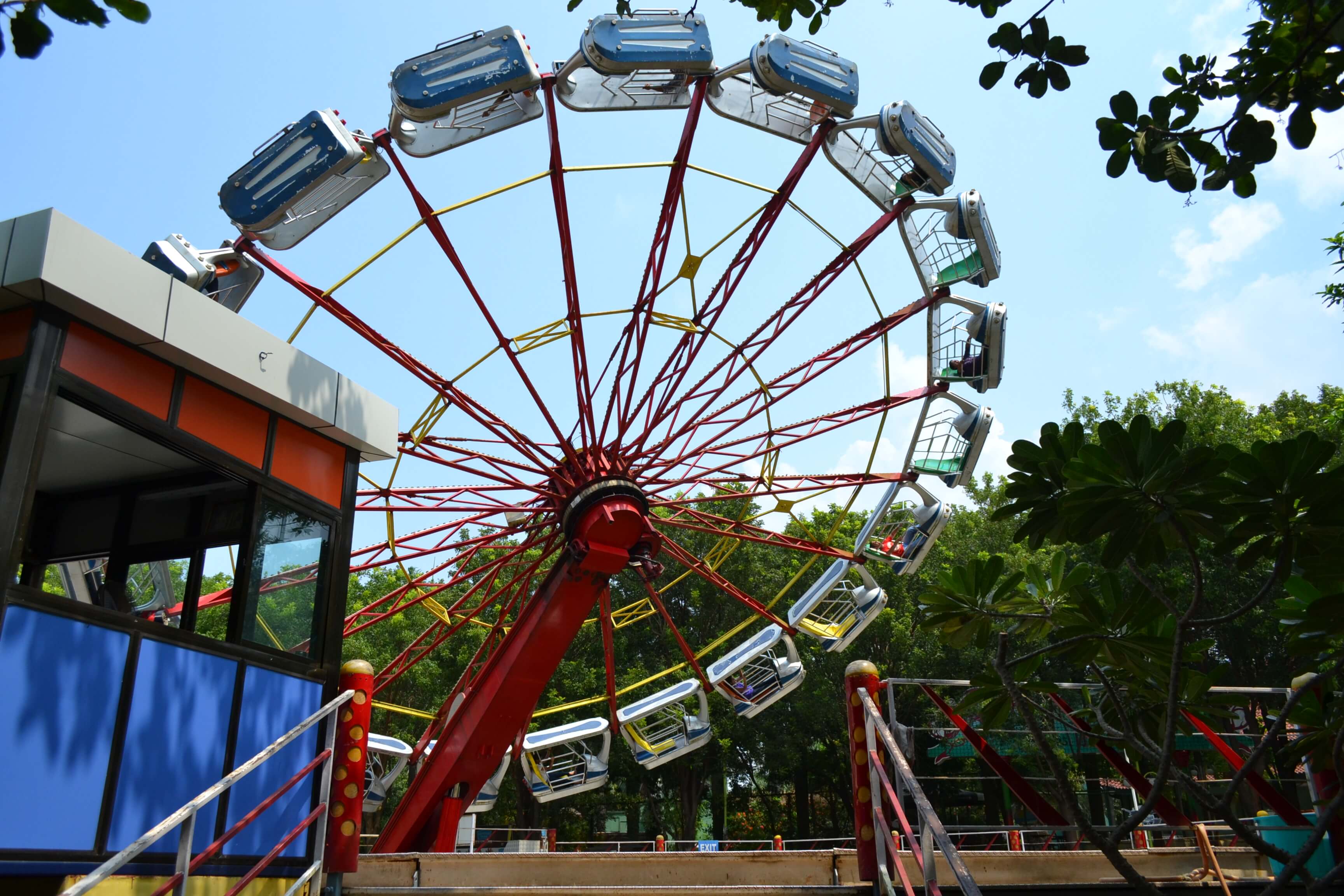 The list of fun things to do in Mumbai is not complete without a whole day tour at Essel World- one of the most thrilling amusement parks in India. The huge and expansive entertainment area, with thrilling and adventurous rides like Crazy Cups, Caterpillar, Hoola Loop, Rio Grande Train, Shot and Drop and Senior Telecombat, is a perfect place to enjoy, chill and de-stress mind and body.
Water Kingdom- the oldest and biggest waterpark in India, is a part of the Essel World. The place acts as a perfect respite in scorching summer days with fun rides like Brat Zone, Wetlantic, Adventure Amazonia and What-a-Coaster.
Opening hours: 10 am to 7 pm
Charges: INR 949/person for Essel World and INR 999/person for Water Kingdom.
We hope these unique and interesting things to do in Mumbai make your city exploration trip eventful. Is there anything that we've missed? If so, let us know in the comment section below.